Solar Mounting Systems
Poly-Tex has been providing canopy systems to the industry for over 30 years. Our original market targeted the passive solar greenhouse industry and we have provided greenhouse canopy systems nationwide including large systems in excess of five acres. Poly-Tex is now extending our designs to address solar canopy systems. Historically solar canopy installations have been challenging due to their higher cost when compared to rooftop or ground mount systems. Poly-Tex is applying our expertise developed over the last 30 years to help bring financial feasibility to solar canopy projects.
Products
Parking Garage Canopy
60+ foot spans
Structurally designed for 50+ Pounds snow/sq ft and code compliant wind capacity
Capable of panel tilt 0-30 degrees.
Surface Parking Lot Canopy
60 + foot spans
20 foot cantilever
Capable of panel tilt 0-30 degrees.
Structures are designed and manufactured in Minnesota, USA. We can design, engineer and manufacture your solar support structure - keeping you on time and on budget.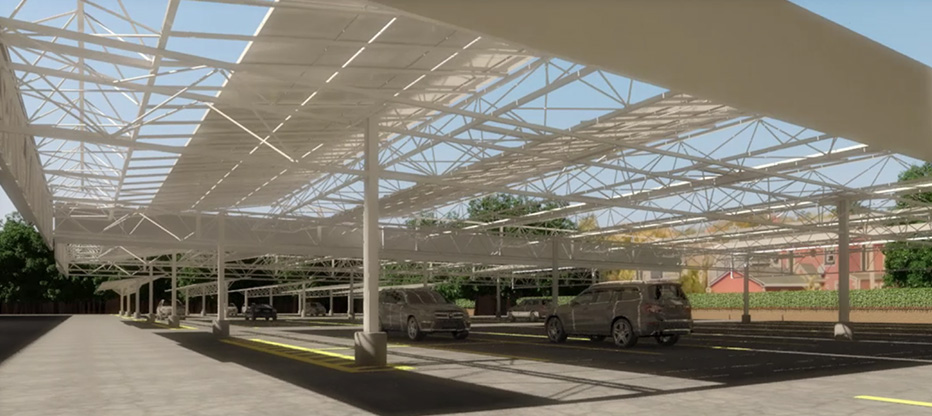 Call 1-800-852-3443 or Contact us today for a FREE quote!